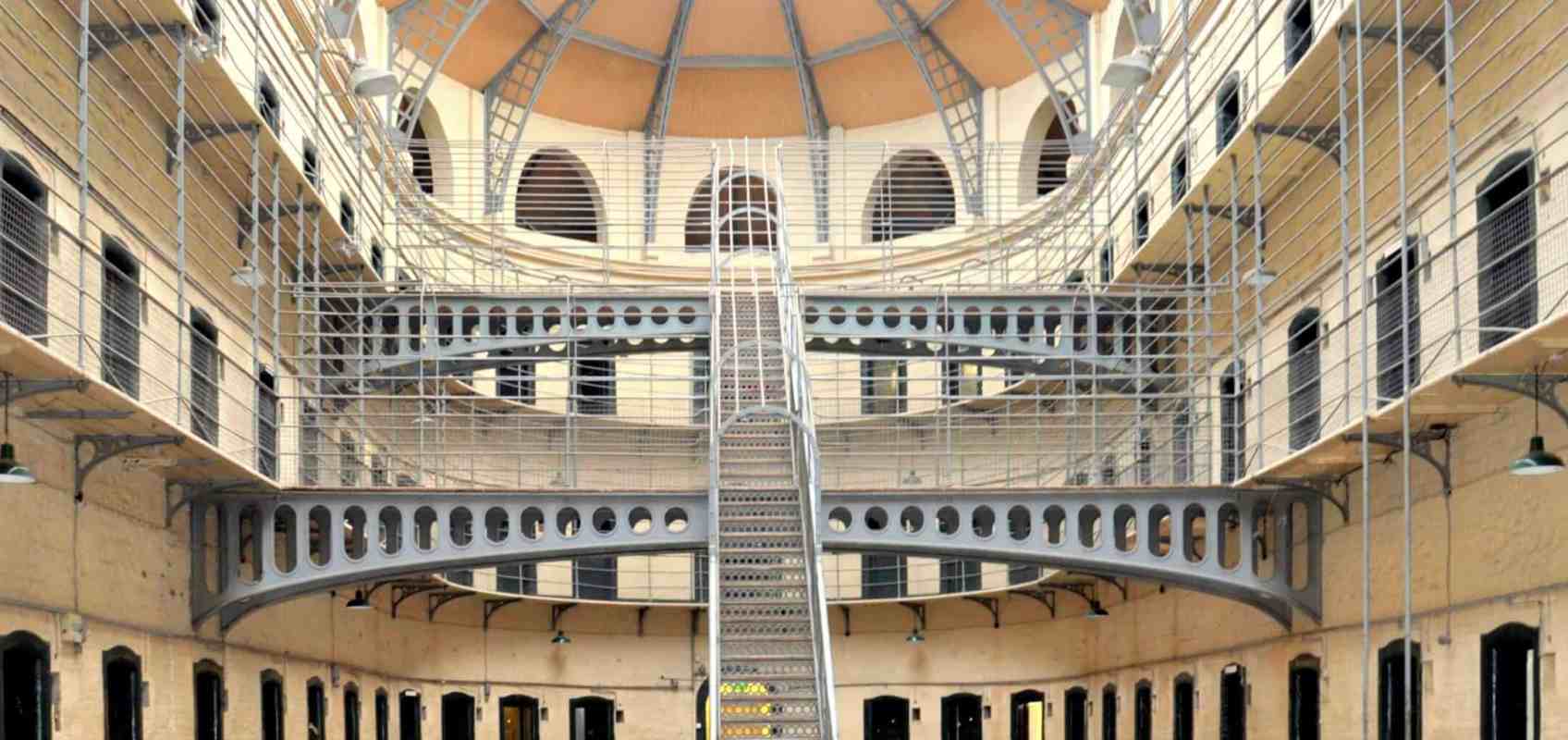 A visit to Kilmainham Gaol will take you on a journey through Irish history
For over 100 years Kilmainham Gaol held thousands of men, women and children for crimes that ranged from minor offences to being involved in some of the most momentous events in Irish history
A visit to Kilmainham Gaol will take you on a journey through Irish history. You will discover the stories of people held here as ordinary criminals alongside those who fought for Irish independence.
From the 1798 rebellion, to the 1916 Easter Rising, the Anglo-Irish War (1919-21), to the devastation of the Irish Civil War (1922-23) all these important events have a chapter in the story of Kilmainham Gaol.
Kilmainham Gaol opened in 1796 as the new County Gaol for Dublin. While most of the prisoners were common criminals, it also held political prisoners involved in Ireland's struggle for independence.
Included amongst those held here were Robert Emmet, Anne Devlin, the Fenians, Charles Stewart Parnell, Countess Markievicz and the leaders of the 1916 Easter Rising, 14 of whom were executed by firing squad in the Stonebreaker's yard.
The Gaol was closed in 1924 but was preserved as a national monument in the 1960s and restored by the Kilmainham Gaol Restoration Committee. It was handed over to the State in 1986 and today is run by the Office of Public Works.
Access to the Gaol is by guided tour only, so to avoid disappointment it is recommend that you pre-book your ticket. You should allow approximately 90 minutes for your visit. Your tour will last for 1 hour, and you will also have access to the museum.
The Gaol is an historic building, with some accessibility challenges, so wheelchair users or visitors who require special assistance should get in touch on kilmainhamgaol@opw.ie in advance of booking your ticket and they can make appropriate arrangements for your visit.