Room Categories
Find the perfect room for your homestay
What People Say About Us
We collect reviews and testimonials from our hosts and guests so you can get an honest opinion about our hosted rooms.
They are super efficient and fast. I had the emergency to find the room and found it in one day. I am happy with their services. We'll done!! Thanks a lot!
Pedropa Gómez-Lama
Guest
Great company to work with. They communicate well in advance. They always have plenty of students coming in and payment is always on time. I would highly recommend them.
Linda Byrne
Host
Great to deal with as a host very professional and efficient from start to finish highly recommend them to anyone who wants to become a host family thanks for everything looking forward to doing more in the future.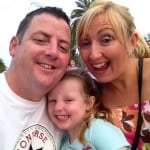 James Clerkin
Host
Such lovely people to deal with the staff and students are lovely they become like one of the family. I have a few students that we still keep in touch. It's a pleasure to host with you a and look forward to more next year.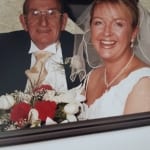 Linda Cranitch
Host
Great service who help you to find a place to stay during your holiday or your working period sharing a room in a typical Irish family. I was so lucky to find a good service with se office and also with the beautiful family where I actually live. If you want a great life experience like to be at your own home, that's the right place!
Michela Ceccantini
Guest
I really recommend! They give me many offers with my criteria, and I found the perfect hostfamily, I am really happy with them. Thank you again!
Lucie Yvon
Guest
So professional and helpful at all times, ensuring host families are happy and high standards are kept. Nothing is ever too much to ask, always friendly and at the other end of the phone should you need anything.
Laura Warren
Host
Living in a host family was a great experience for me and my friend. Marica was our angel, she took care about us, she is always willing to help, to find the right solution considering all your needs and ready to answer promptly and efficiently to any question. I would highly and absolutely recommend.
Jessica Sonetto
Guest
Really super to deal with and so helpful. We love hosting students in our house and learning about different cultures. Our children love getting new "brothers and sisters" regularly.
Nathalie Murphy
Host
Perfect accomodation found in a very short time (18 hours). Marica is great ! My daughter lives now in a single room with a kind family. She's happy and safe. Thanks a lot!
Alessio Cardinale

Plan Your Stay in Dublin
Get the information you need as you plan your stay in the exciting and metropolitan city of Dublin
Information For Hosts
What can you expect when hosting guests with Room For Rent
If you have a spare room, turn it into income by renting it to a student, intern or worker.
It's free to register your room.
  All guests register their details and requirements with Room For Rent
  We contact you directly to check your availability and to make sure that you and your guest are a perfect match
  We don't charge you any commission
We place students, interns and workers from all over the world when they come to Dublin for study, work or leisure. Guests who register online with Room For Rent will be over 18.
Room For Rent also works in partnership with Host Family Dublin Ireland to find accommodation for students under 18.
At Room For Rent we oversee the entire booking process to make sure it runs smoothly. As a Room For Rent host you register your account with us online.
Once you are registered:
  List your room or rooms on our site
  One of our team will contact you when a guest wishes to book your room
  We will give you all their information such as age, nationality, dates required, etc.
  When you confirm availability we will send your preferred contact details to the guest
  The guest contacts you directly and you can discuss details about deposits, payments, arrival dates, extra services, etc.
Information For Guests
What can you expect when reserving your perfect homestay with Room For Rent
  As a guest you can expect a clean, comfortable room, in a safe family environment
  Hosts include families, professionals, couples and retired people.
  Our hosts are based all over Dublin and Ireland with good links to public transport, by bus, train, and tram
  Room For Rent homestay rooms, can be single, double, twin, shared and studio.
  All rooms are clean and comfortable, with storage space for your clothing and belongings.
  The price of your room will include all the facilities offered by the host in their listing, e.g. utilities, WiFi, bed linen, access to kitchen, laundry, etc.
  All Room For Rent listings provide an opportunity for hosts to list their house rules which you can discuss further either prior to booking or on arrival.
  When booking with room for rent we will show you the full price of your stay.
  Once the host has accepted your booking we will send you a link to pay our €125 booking fee.
  All other payments for your stay will be made directly to the host.
At Room For Rent we oversee the entire booking process to make sure it runs smoothly.
To find and book a room listed on our site:
  Choose an area ( please note there are fewer hosts who live within walking distance of the city centre, most hosts live between 30 and 60 minutes commute to the city by public transport)
  Choose room type
  Add your arrival and departure dates
  Browse the available rooms and choose a homestay that meets your requirements
  Click on the Login to Book button and register your account or if you already have an account click the button to send your enquiry
  We will contact the host to confirm availability
  Once the host confirms, and we have received your €125 booking fee, we will send a booking confirmation to you and the host
  You will pay the host directly during your stay
Things to Do
A selection of attractions, events and things to do when visiting Dublin
The National Museum of Ireland is Ireland's leading museum institution, with a strong emphasis on national and…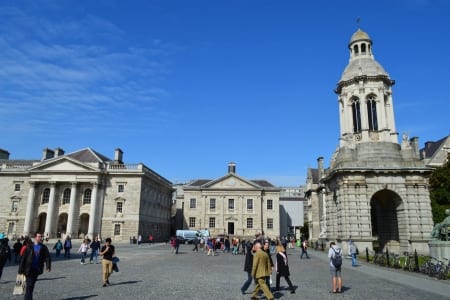 When in Dublin you should take the opportunity to take a stroll through the grounds of 16th…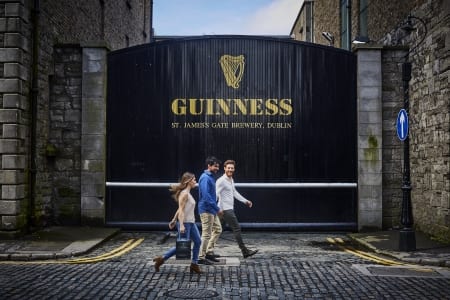 Guinness Storehouse is the top tourist attraction in Dublin. Located at St. James's Gate Brewery in Dublin…